Back To Menu
BRUSCHETTA BOARD
Great for sharing!
Pick 3
$13
Pick 4
$16
Salami and pesto
Ricotta, blueberry jam and jalapeno
Mashed avocado and roasted cherry tomatoes
Sriracha aioli, applewood bacon and arugula
Fresh mozzarella, tomato, basil and balsamic reduction
Goat cheese and roasted cherry tomatoes
Nutella and sliced strawberries
Lemon caper aioli and smoked salmon
Chef's choice caponata
Lobster salad and shredded lettuce
Have you tried this item? Pop it!
Help other diners know what to expect by sharing your experience.
6 people have popped this item
Photo Gallery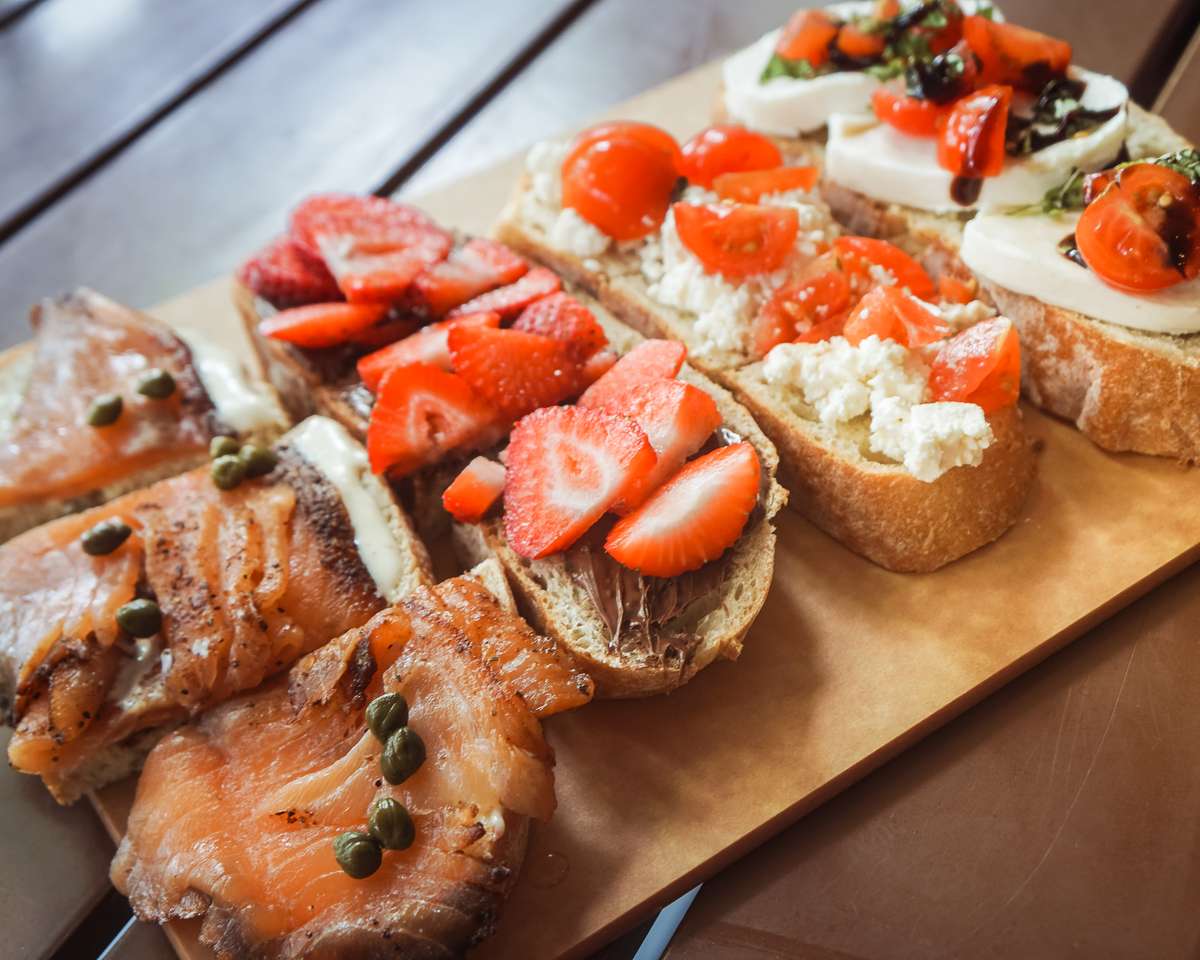 Back To Menu
BRUSCHETTA BOARD
Great for sharing!
Pick 3
$13
Pick 4
$16
Salami and pesto
Ricotta, blueberry jam and jalapeno
Mashed avocado and roasted cherry tomatoes
Sriracha aioli, applewood bacon and arugula
Fresh mozzarella, tomato, basil and balsamic reduction
Goat cheese and roasted cherry tomatoes
Nutella and sliced strawberries
Lemon caper aioli and smoked salmon
Chef's choice caponata
Lobster salad and shredded lettuce
Back To Menu